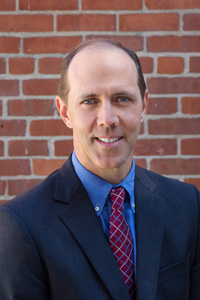 Partner
This email address is being protected from spambots. You need JavaScript enabled to view it.
(401) 490-0219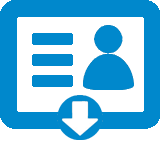 Jeff is a Partner at McLaughlinQuinn and leads the firm's Business and Corporate Practice.  He is a seasoned business lawyer specializing in all aspects of business and transactional law, including mergers and acquisitions, joint ventures, corporate finance, commercial real estate and business formations.  Jeff is a trusted business advisor to business owners, entrepreneurs, management teams and individual investors. Jeff works closely with the firm's tax planning attorneys to ensure that client business transactions are conducted in a tax efficient manner.
His wide ranging business law expertise has led the Rhode Island Superior Court to appoint Jeff as Receiver and Special Master of a variety of distressed businesses. Jeff has also served as a court appointed mediator and arbitrator in shareholder litigation and other commercial disputes.  
Jeff was honored by his peers and judges with the AV Preeminent rating from Martindale Hubbell, which is the highest rating based on both legal ability and ethics.  
Prior to joining McLaughlinQuinn, Jeff spent ten years as a named partner in a Providence boutique business law firm. 
Representative Transactions:
Represented North American distribution company in $50MM sale to private equity firm
Represented commercial real estate owner in sale of multi-property portfolio and subsequent purchases of passive real estate investments as part of a tax-deferred Section 1031 Exchange.
Serves as general counsel to Massachusetts-based manufacturing company
Represented health services company in a $1MM acquisition of out-of-state competitor and related financing
Represented start-up technology company in $2.5MM of Seed and Series A financings
Represented founding equity holders in $12MM partial equity sale to private equity firm
Represented buyer of business assets from secured lender in a UCC Article 9 secured party sale
Represented real estate investors in acquisition of $3.5MM self-storage facility and related bank financing 
Served as court-appointed Master in shareholder litigation involving a professional services corporation
Represented multi-generation family owned business with implementation of business succession and estate planning
Successfully operated a Newport, RI hotel as Court appointed Receiver and conducted successful sale as a result of a competitive bidding process 
Bar Memberships: 
Rhode Island
Massachusetts
Education: 
Seton Hall University School of Law, J.D.
Boston College, B.A.
Professional Recognitions and Affiliations:
Highest AV Preeminent rating from Martindale Hubbell (based on both legal ability and ethics) 
Selected as Rhode Island Super Lawyers, Business and Corporate law 
Rhode Island Bar Association (Business Organizations Committee; Debtors & Creditors Committee)
American Bar Association (Section of Business Law)
RI Monthly Magazine Professional Excellence in Law Honoree
Seminars And Publications: 
Author of "A Practical Guide to Organizing a Business in Rhode Island: Organizing Other Business Entities", Massachusetts Continuing Legal Education, Inc.
Rhode Island Association of Public Accountants, "Business Law for CPAs"
Rhode Island Bar Association, Annual Meeting, Providence, RI, "The Insolvency Zone: Advising Directors and Officers of Troubled Companies"
Rhode Island Bar Association, Annual Meeting, Providence, RI, "Choice of Entity: Business, Practical & Tax Considerations"
Rhode Island Bar Association, Annual Meeting, Providence, RI, "Closing the Deal - How to Successfully Close a Business Transaction"
Rhode Island Bar Association, Annual Meeting, Providence, RI, "1031 Exchange Primer for Attorneys"
Rhode Island Bar Association, Annual Meeting, Providence, RI, "Practicing Under the New Rhode Island Business Corporations Act"
"Letters of Intent in Business Transactions" (multiple presentations)
CPE Associates, Providence RI, "Tax Issues in M&A Transactions"
SCORE'S Annual Federal and State Tax Update, Warwick, RI and Providence, RI (annual speaker)
Community Activities: 
Quonset Development Corporation, Board of Directors, 2019-present
Member, Town Council, East Greenwich, Rhode Island, 2010-2014; (Council Vice President 2012-2014)
Town Moderator, East Greenwich, Rhode Island, 2005-2010
East Greenwich Education Foundation (Co-Founder; Ex-Officio Board Member)
Community Preparatory School (Providence) (Board of Trustees)
East Greenwich Basketball Association (Co-Founder; Ex-Officio Board Member)