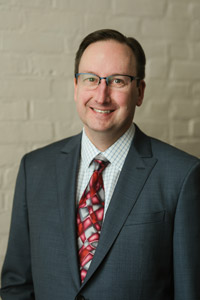 Partner
This email address is being protected from spambots. You need JavaScript enabled to view it.
(401) 421-5115 ext. 218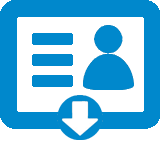 Tom is Managing Partner at McLaughlinQuinn and brings his unique perspective to the firm's Tax Resolution and Bankruptcy practices. After a successful eleven year career at the IRS, Tom entered private practice in 1997 where he began representing businesses and individuals with resolving IRS and State tax collection, audits and appeals. As a former IRS Revenue Officer and Bankruptcy Advisor, Tom has earned the reputation as one of the most trusted local tax resolution and bankruptcy attorneys in Rhode Island and Massachusetts.
Tom joined founding partner Moore McLaughlin in 2005, and they worked together to establish McLaughlinQuinn as the "go to" tax law firm in the region. Tom has extensive experience representing businesses and individuals in U.S. Bankruptcy Court, and he is a recognized expert in handling the complex area of determining the dischargeability of tax liabilities in bankruptcy.
Having worked on both sides, Tom leads the McLaughlinQuinn Tax Resolution Practice Group and the Bankruptcy Practice Group. Both of the Tax Resolution and Bankruptcy Groups focus on the unique needs of each client and provide tailored tax and bankruptcy legal solutions for our clients.
Representative Matters:
Specialized representation of contractors, small business owners, and commercial fishermen with unfiled tax returns, tax collection, and audits
Represented a Fortune 500 company in a state tax audit resulting in a favorable settlement for the company
Successfully negotiated an IRS Offer in Compromise which resulted in a $200,000 compromise of the client's $4,000,000 tax liability
Represents bankruptcy trustees in preference, fraudulent transfer and asset recovery litigation 
Successfully disputed a proposed $1,600,000 tax assessment in U.S. Tax Court for a local real estate developer and obtained a $300,000 refund for the client 
Represented individuals, families and business owners in state and federal tax collection audit and appeals since 1997
Represented an individual in federal bankruptcy which resulted in a discharge of multi-millions of dollars of income tax liability
Represented a number of local businesses in Chapter 11 reorganization 
Assisted homeowners and their families to prevent mortgage foreclosure so that they could keep their homes
Bar Memberships:
Rhode Island
Massachusetts
U.S. District Court—Rhode Island & Massachusetts
United States Tax Court
United States Supreme Court
Honors:
IRS Performance Awards – 10 consecutive years
Education:
Suffolk University, J.D., cum laude
Providence College, B.A., cum laude
Professional Recognitions and Affiliations: 
US Bankruptcy Court, District of Rhode Island, Providence, RI, Local Rules Committee Member
Rhode Island Bar Association
Massachusetts Bar Association
Boston Bar Association
American Bankruptcy Institute
American Bar Association – Tax Section
Chapter 7 Bankruptcy Trustee – U.S. Bankruptcy Court, District of Rhode Island
RI Monthly Magazine Professional Excellence in Law Honoree
 Seminars and Publications
Internal Revenue Service, Teleseminar, Washington, D.C., Bankruptcy and Federal Taxation
Rhode Island Society of CPAs, Seminar, Warwick, RI, Bankruptcy and Federal Taxation
Rhode Island Bar Association, Annual Meeting, Providence, RI, Bankruptcy Reform Act
Rhode Island Bar Association, Annual Meeting, Providence, RI, Section 1031 Exchanges - Moderator
American Bankruptcy Institute, Northeast Annual Meeting, Stowe, VT, Discharge and Dischargeability of Federal Taxes
CPE Associates, Seminar, Providence RI, Current Trends in Tax Collection and Controversy Cases
SCORE'S Annual Federal and State Tax Update, Warwick, RI and Providence, RI
The New England Graduate Accounting Studies Conference, Inc. (NEGASC), Keene, NH
Rhode Island Association of Public Accountants, Warwick, RI
CPE Associates, Inc., Rhode Island College, Providence, RI
Massachusetts Association of Accountants, New England Institute on Taxation, Speaker, Taxpayer Resolution